The research platform Russia and the Caucasus Regional Research (RUCARR) will hold the Sixth Annual Conference at Malmö University, Sweden, on November 10-11, 2021.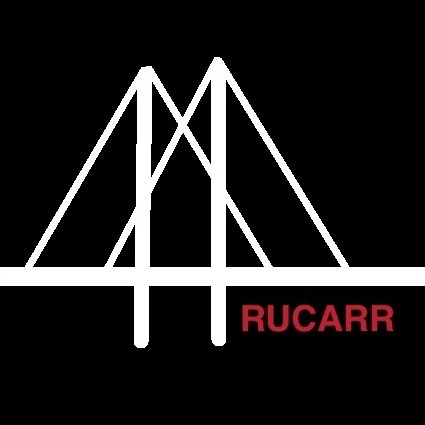 RUCARR is an intellectual hub for scholars at the Faculty of Culture and Society, Malmö University. Established in 2016, RUCARR builds on an established and well-recognized area studies tradition at the University which connects with an extensive research network nationally and internationally.
As the name of the platform, suggests, Russia and the Caucasus are the geographical areas of primary concern. RUCARR's research deals with political, social, cultural, economic and other dynamics and processes of significance within its geographical delimitations. Areas of interest include, but are not restricted to, contemporary politics, history and nationalism, ethnic and national identity, security issues, democracy and civil society development, authoritarianism and post-authoritarian transition and transformations.
Call for papers
This year's (online) conference will approach the region from a variety of disciplines within the social sciences and the humanities with special focus on:
The range of Russian soft power and its implications for the South Caucasus and other neighboring regions
As soft power instruments since the end of the Cold War have acquired increasing importance in foreign policy strivings across the globe, Russian foreign policy has been no exception to this trend. The years of the pandemic has shown considerable activity in Russian vaccine diplomacy, but other manifestations over recent years are manifold, such as the cases of Russian cyber activities trying to influence election outcomes in and outside of Europe, the arrangement of mega-events in sports, and the launch of counter norms to Western liberal democracy defined out of traditional religious, moral and family values. What is the impact of this new arsenal of Russian soft power tools in the neighboring countries? What are the emerging trends and what are the counter-responses? What developments are likely in the upcoming years?
Keynote speaker
Dr. Lisa Gaufman, University of Groningen: Russia in the global ideological competition. (web page)

Abstract submission for papers and panels
As usual, the organizers welcome panels or papers with a focus on this year's theme as well as from all over the spectrum of the social sciences and the humanities, addressing developments in individual countries or discussing events and processes from a more general point of view concerning the geographical areas of RUCARR's sphere of activities.
For individual papers please submit an abstract of 150-400 words (word count not including references) by email. Include title, author(s) affiliation and contact email addresses and submit the abstract to rucarr@mau.se both as a Word document (Unicode fonts) and a pdf file. Language: English.
For panels please provide the name of the suggested chair, an abstract describing the rationale and contents of the panel, and the information requested above for individual papers.
Abstracts for paper and panels will be reviewed by the organizing committee.
Important dates (updated)
Deadline for abstract submission: October 15, 2021
Outcome of reviewing process by: October 22, 2021
Deadline for registration October 29, 2021 (a link to the registration form will be available here on October 15)
Conference fee
There will be no fee for online participation.
Organizing committee
Prof. Bo Petersson, Prof. Karina Vamling, Dr. Katrine Gotfredsen, Prof. Derek Hutcheson, Dr. Christofer Berglund.
Venue
The conference will be held online from Malmö University. One hybrid session is planned for the afternoon of November 10, which will be possible to follow both at campus and online.