This year marks 30 years since the 1991 referendum on the restoration Georgia's statehood and the following declaration of independence. The years 1988-91 were a period of profound changes in the republics of the Soviet Union, subsequently leading up to the dissolution of the USSR at the end of 1991. In the RUCARR seminar on April 9 the presenters Merab Chukhua and Tina Tskhovrebadze approach and discuss the process of restoration of Georgia's statehood from two perspectives:
From the 9th of April to the 9th of April – a brief glance
Dr. Merab Chukhua was active in the national movement in Soviet Georgia during the last years of the Soviet Union and is currently Professor of Ivane Javakhishvili Tbilisi State University, Department of Caucasiology, and also Director of the Circassian Culture Center (Tbilisi).
Politics of Memory in the Process of Georgian Statehood Restoration
Tina Tskhovrebadze is a PhD Candidate at the Dept of Political Science Tbilisi State University and currently working as a research assistant in the project Politics of Memory in Georgia in 1988-1991 at the Institute of Political Science. She a former visiting PhD Candidate to Caucasus Studies, Malmö University.
When: April 9 13.15–15.00 (Zoom, CET, Swedish time).
Special thanks to Chargé d'affaires Levan Machavariani of the Embassy of the Republic of Georgia to Sweden for his kind contribution in the organisation of this event and introduction to the seminar.
Merab Chukhua: From the 9th of April to the 9th of April – a brief glance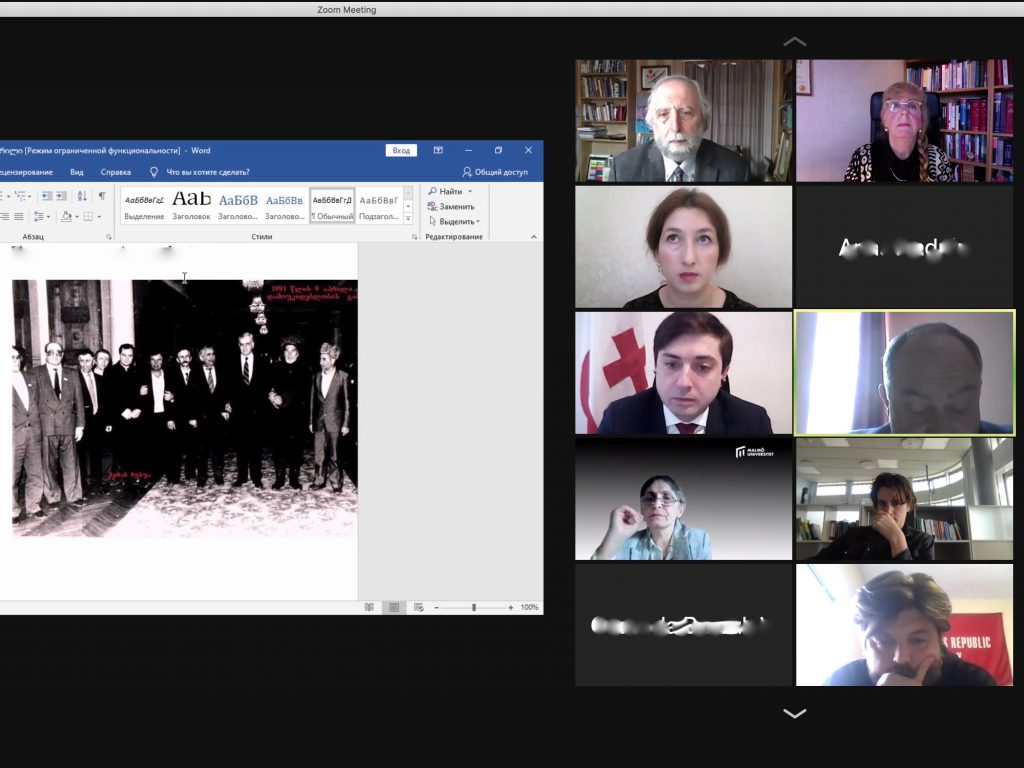 Tina Tskhovrebadze: Politics of Memory in the Process of Georgian Statehood Restoration