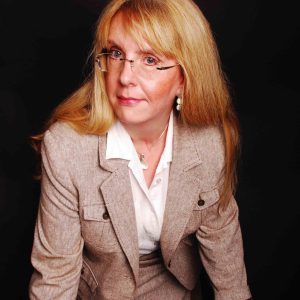 Karina Vamling, Professor (Caucasus Studies, specialized in Caucasian and General Linguistics). Co-Director and Co-Founder of the research platform Russia and the Caucasus Regional Research (RUCARR) together with Professor Bo Petersson.
Areas of research interest
Georgia, the Caucasus region and Russia, Caucasian linguistics, linguistic diversity, language policy, language and migration, language typology.
Selected publications
Magnusson, Märta-Lisa & K. Vamling. (eds.) 2021. Vi såg sammanbrottet [We witnessed the break-up (in Swedish)]. Caucasus Studies 8, Malmö University. read more
Vamling, K. 2019. New Initiatives in Diachronic Linguistics – Atlases of Language and Culture. In: Akademikosi Tamaz Gamqrelidze 90, Tbilisi University Press, 2019, pp. 151-161.
Vamling, K. 2016. 'The Internet as a Tool for Language Development and Maintenance? The Case of Megrelian' in Korkmaz. R. and Dogan, G. (eds), Endangered languages of the Caucasus and Beyond. Leiden: Brill: 244-257.
Bo Petersson & Karina Vamling (eds): The Sochi Predicament: Contexts, Characteristics and Challenges of the Olympic Winter Games in 2013 (Cambridge Scholars, 2013);
Kumakhov, M. & K. Vamling, 2009. Circassian Clause Structure. Caucasus Studies 1. School of International Migration and Ethnic Relations, Malmö University, 219 p. http://dspace.mah.se/handle/2043/9338
Selected projects
Archival studies of Prof. Hans Vogts field notes and recordings, Nationalbiblioteket Oslo (Magnus Bergvall's Foundation)
Research Network: Sochi Winter Olympics 2014 (Malmö University & Åke Wiberg Foundation) read more
Caucasus studies, a developing research area at IMER. Causes, dynamics and effects of migration within and from the South Caucasus (Sida), read more
Reference Grammar for Megrelian (The Bank of Sweden Tercentenary Foundation), read more
Read more
Prof. Karina Vamling at Malmö University staff page – link