Senior lecturer in Russian and Georgian. PhD Caucasian and Comparative Linguistics.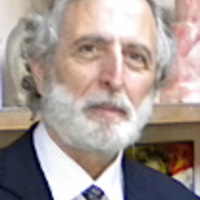 Areas of research interest
Caucasian languages, sociolinguistic, grammatical aspects, Russian, Georgian, Megrelian. Basque linguistics.
Selected publications
Kobaidze, M., Tchantouria, R. and K. Vamling. 2021. 'On olfactory terminology in Georgian and other Kartvelian languages'. In: The Linguistics of Olfaction. Typological and Diachronic Approaches to Synchronic Diversity, edited by Łukasz Jędrzejowski and Przemysław Staniewski. John Benjamins Publishing Company, Typological Series in Linguistics, 131, pp. 113–135.
Tchantouria, R. (contributor) (2019) The Mouton Atlas of Languages and Cultures, edited by Gerd Carling. De Gruyter Mouton.
Tchantouria R. (2018). Euskara-Georgiera-Errusiera Hiztegia, Baskur-kartul-rusuli leksikoni, Basksko-gruzino-russkij slovar. The Jan Nowak Jeziorański College of Eastern Europe in Wrocław.
Tchantouria, R. (2013). 'Abkhazia and the Preparations for the Sochi Games: Possibilities and Conditions.' In: The Sochi Predicament: Contexts, Characteristics and Challenges of the Olympic Winter Games in 2014, edited by Bo Petersson and Karina Vamling. Cambridge: Cambridge Scholars Publishing, pp. 218-228.
Selected projects
Caucasus Studies, a developing research at IMER, read more
Reference grammar for Megrelian (RJ), read more
Read more
Revaz Tchantouria, Senior lecturer (Russian, Georgian; PhD Caucasian Linguistics) – info