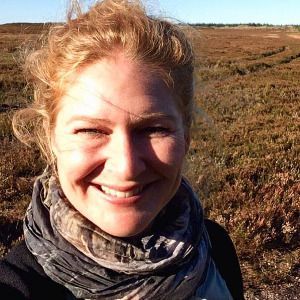 Katrine Gotfredsen, senior lecturer in Caucasus Studies. She holds a doctoral degree in anthropology from the University of Copenhagen. She has done extensive ethnographic fieldwork in the Republic of Georgia.
Areas of research interest
Anthropology, the Caucasus region, post-socialism, political transformation, uncertainty, history, identity, morality, political forms and practices.
Selected publications
Gotfredsen, KB. "Soviet, National, Local? Representations and perceptions of Joseph Stalin as a political and cultural figure in Gori." In: Jahn, Hubertus (ed.), Representations and Identities in Georgia in the 19th and 20th Centuries. Munich: Schriften des Historischen Kollegs (2021).
Gotfredsen KB. A Museum of a Museum? Fused and parallel historical narratives in the Joseph Stalin State Museum. In Norris, Stephen (ed.): Museums of Communism: New Memory Sites in Central and Eastern Europe. Indiana University Press (2020).
Gotfredsen KB. & MD Frederiksen. Georgian Portraits. Essays on the Afterlives of a Revolution. Zero Books (2017).
Gotfredsen KB. Enemies of the people: Theorizing dispossession and mirroring conspiracy in the Republic of Georgia. Focaal—Journal of Global and Historical Anthropology, Vol. 74 (2016).
Gotfredsen KB. Void Pasts and Marginal Presents: On Nostalgia and Obsolete Futures in the Republic of Georgia. Slavic Review, Vol. 73, No. 2 (2014).
Selected projects

Occupied Intimacies: Borderization in Palestine, Georgia and Western Sahara (info)
Read more
Katrine Gotfredsen Senior lecturer (Caucasus Studies, PhD Anthropology) – info